Check out the
Since beginning flasking in 2009, I've learned that there is a lot to know about this process. Though I've learned a great deal, there is so much more to know. Fortunately, I really enjoy the challenge and continue to strive to produce the best seedlings I can so that you will have the greatest chance of success growing them on.
I try to propagate interesting species that I believe should have a wider audience as well as a few hybrids that I couldn't resist making. Whenever possible I try to show both of the parents and also images of a whole plant as well as give some cultural information. Unless otherwise noted, I try for 25 seedlings per flask.
Before you begin to browse the offerings, please take a look at the page about Ordering. It will give you a sense of how things will work during and after your order process.
The warm flask room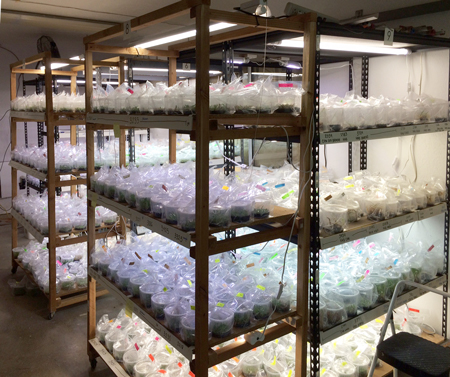 The warm flask room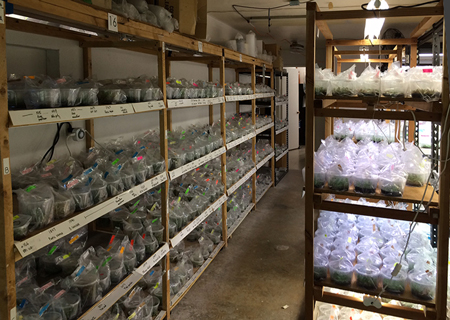 The cool flask room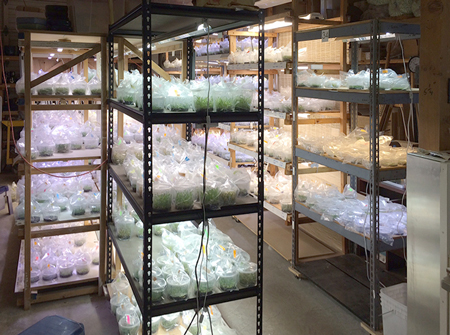 The cool flask room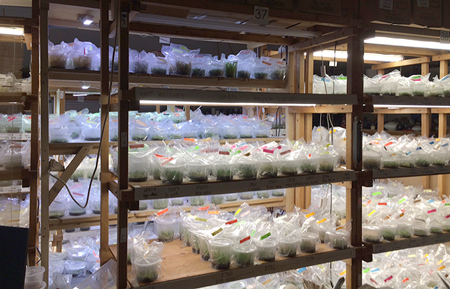 The clean room