Sold out
Amesiella monticola outcross #3786 ('8457' x '9078') (approximately 25 seedlings per flask).
The flowers are just under 2.5" wide, sparkling white and fragrant at night. Most of the clones in cultivation are all white, but some have some yellow deep in the lip as shown in the 2nd image. The blooming images are not the parents of this seedling, but show the potential of the species.
The Species: First described in 1999 from Luzon, Philippines where it grows between 6000 to 7250 ft at the edge of rainforest. It can have up to 5 flowers per inflorescence.

Culture: I grow this in cool conditions (50F minimum winter nights) but know people who grow it well in intermediate temperatures. It gets daily water and dilute fertilizer during the warmer months and less frequent watering in the winter. The plant doesn't do well if it is keep to wet so water as it approaches dryness.
Capsule parent: Amesiella monticola '8457'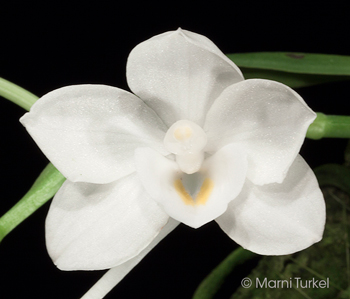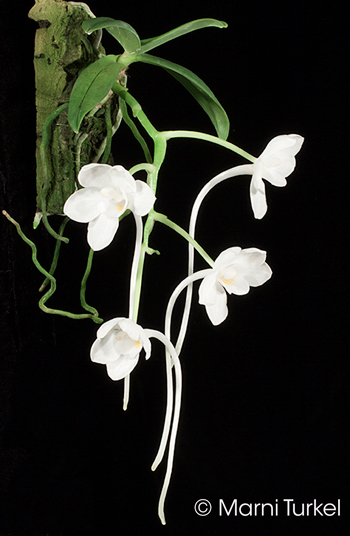 Amesiella monticola, a beautiful blooming of a plant grown by Cindy Hill.