Sold Out
Angraecum florulentum outcross #749 ('Leon' x 'JC') (approximately 25 seedlings per flask).
The Species: This is a small stature plant that grows in the Comoro Islands at elevations from 2000 to 3300 feet. The flowers are wonderfully fragrant and night. I didn't measure the flowers when I photographed it, but do remember that the spur was just under 4" long.
Culture: I've been growing this with 56F minimum night and a daytime high of 80F (usual daytime of 75F) in moderate light. It is watered year round and fertilized with dilute fertilizer at every watering. The growths start upright but become cascading over time. It could be stalked up but I now grow it in a hanging pot. I grow it in a fine bark mix so that it approaches dryness between waterings but never goes dry for any length of time.
Capsule Parent: Angraecum florulentum 'Leon'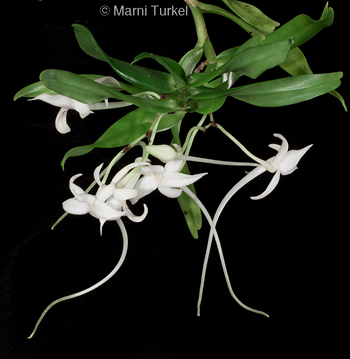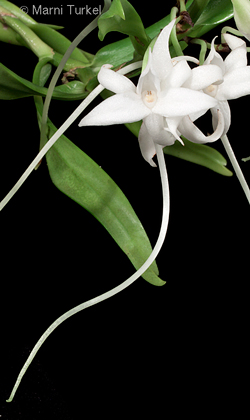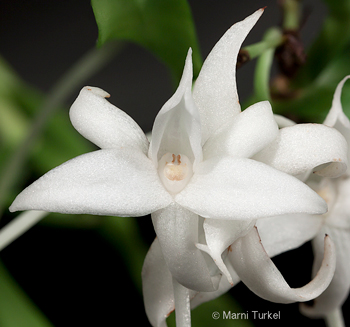 Pollen Parent: