During checkout: select the "Orchid & Flask Orders" payment option.
You will be billed later.
Before you commit to buy, please read About Ordering
In the shopping cart: use your back button to return
Angraecum germinyanum #4109 outcross '('1040' x '9390') (approximately 25 seedlings per flask).
The Species: It grows in the Comoro Islands and blooms mostly in the spring and summer, but I have flowers at other times of year also. It is wonderfully fragrant. The flowers are about 3.5" tall. This rewarding species makes a magnificent specimen plant and also blooms freely on a small plant.
Culture: It is listed as a cool to cold grower, but I have found it also does well in intermediate conditions. I grow it well with both 50F and 56F nights. Give it year round moisture, dilute fertilizer and moderate to moderately bright light. I cut back on the water a bit in the winter but don't give it a hard dry rest. Because of the pendant growth habit, they are most easily displayed when grown mounted or in a hanging basket.
Angraecum germinyanum 1040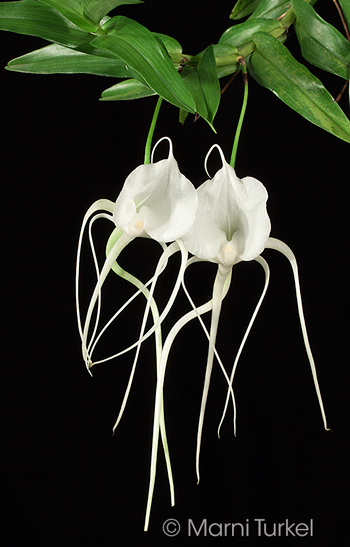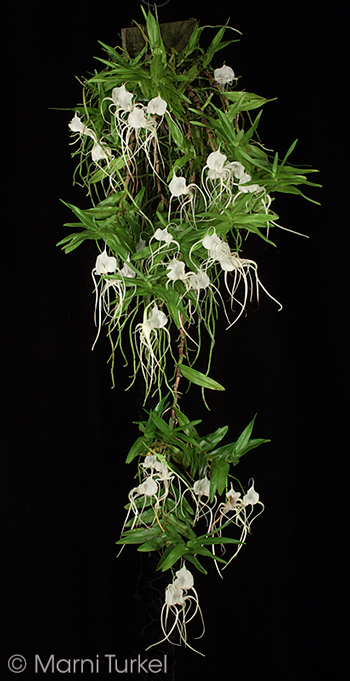 Angraecum germinyanum 9390