Sold out
Angraecum linearifolium #74 outcross ('#4930' x '#3947') (approximately 25 seedlings per flask).
The Species: I imported this species some years ago as Ang. teretifolium, but when it bloomed it was identified as Ang. linearifolium. This species grows in Madagascar from 1650 to 8250 feet elevation. The spur of the flower is about 5" long.
Culture: I grow it with intermediate temperatures and year round moisture. I fertilize them with dilute fertilizer most of the year and a bit lower strength in winter. They can be grown mounted or potted. Moderate light.
Capsule parent: Angraecum linearifolium #4930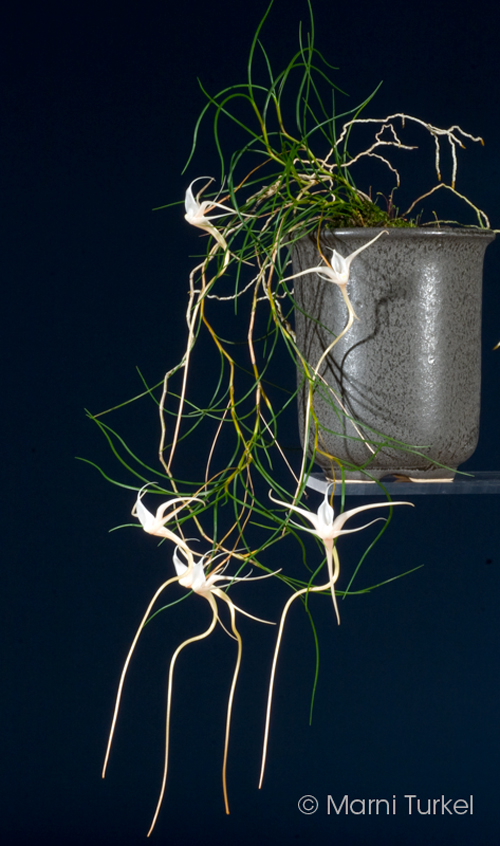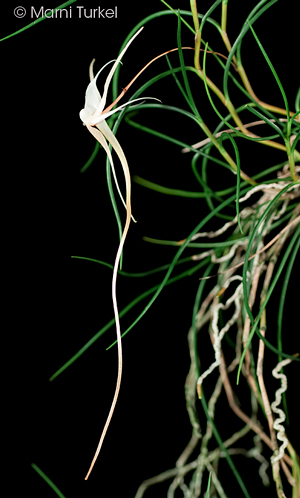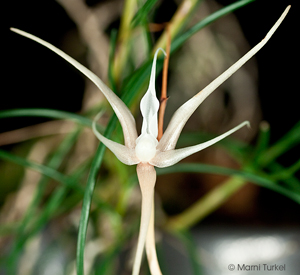 Pollen parent: Angraecum linearifolium '#3947'