Sold out
Angraecum scottianum #367 outcross ('DB#1' x 'Popov') (approximately 25 seedlings per flask).
The Species: It grows on the Comoro Islands at elevations from 1320 to 2000 feet as an epiphyte. It has a cascading growth habit with terete (round in cross-section). It blooms off and on all year for me with flowers that are up to 7" from the lip to the tip of the spur.
Culture: I have always grown this in intermediate to cool-intermediate conditions, but it should do well warmer. I give it year round moisture and dilute fertilizer. It gets moderately bright light. Some people grow this mounted, but I have done best with my plants potted in an open well-drained fine bark mix in an open net pot.
Capsule parent: Angraecum scottianum 'DB#1'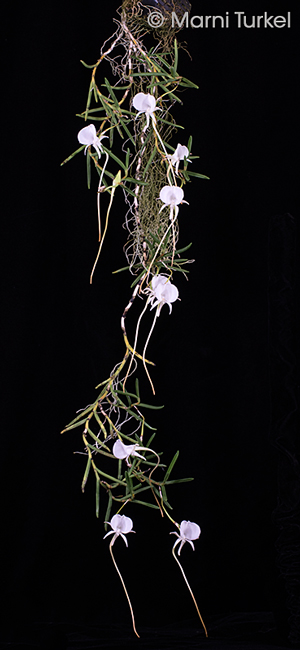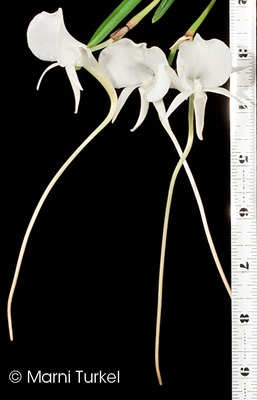 Pollen parent: Angraecum scottianum 'Popov'