Sold out
This cross has been remade and will be available in the future.
Arachnanthe (syn Esmeralda) clarkei outcross #528 ('5254' x '5270') (approximately 25 seedlings per flask).
The Species: This species grows in the Himalayas, through Thailand into southern China. It is found at elevations from 5000 to 6600. The inflorescence has 3 to 4 flowers and the flowers are lightly fragrant. Both plants from northeast India.
Culture: I grow this plant with 50 F nights and days up to 80F and have seen it growing in intermediate temperatures very nicely. I fertilize them with 1/4 strength fertilizer most of the year and a bit lower strength in winter. Give it moderate to moderately bright light and good air movement.I usually grow it in a fine bark mix and have also grown this species in moss. I have had less luck trying to grow it mounted. It may benefit from a drier winter, but I haven't tested that yet.
Capsule parent: Arachnanthe clarkei '5254'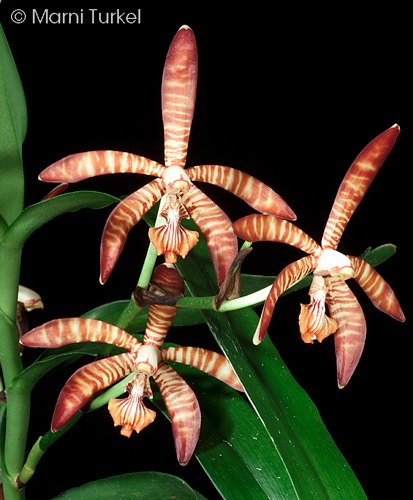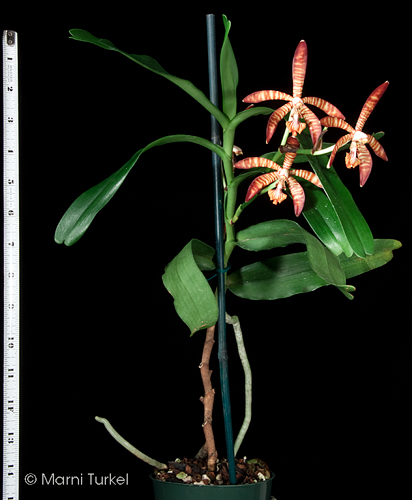 Pollen parent: Arachnanthe clarkei '5270'