During checkout: select the "Orchid & Flask Orders" payment option.
When this item has a price and becomes available for order
you can decide if you want to commit to buy it.
In the shopping cart: use your back button to return
Aeranthes ecalcarata backcross #3129 (approximately 25 seedlings per flask). I made a selfing of the one plant I had and this cross was a cross between a first bloom seedling back on to the original parent.
The Species: This is an endemic species in Madagascar. It is found at elevations from 4000 to 5000 ft in humid, evergreen forests on tree trunks and branches. The plant is small stature with mature growths about 4" tall.
Culture: Grow this in intermediate conditions. I have done will with it in a fine bark mix but it should also do well mounted if humidity is good. I water year round as it approaches dryness. Regular dilute fertilizer.
Aeranthes ecalcarata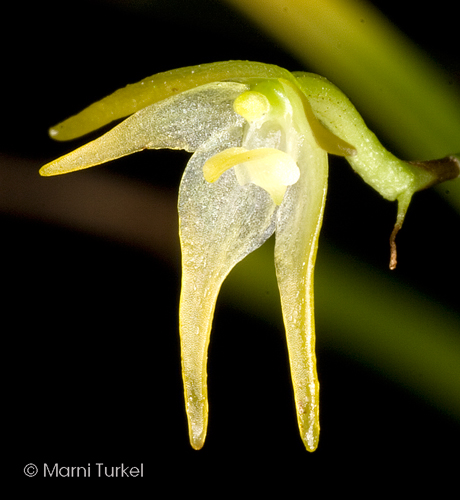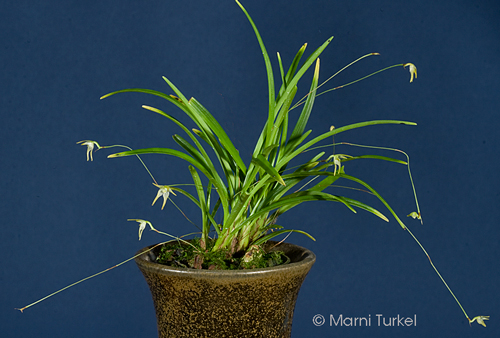 The ruler in the image below is inches. The flower is small but in proportion to the plant.