Sold out
Aeranthes grandiflora #843 outcross ('#3432' x 'CH') (approximately 25 seedlings per flask).
The Species: It grows on Madagascar and the Comoros at elevations from sea level to 4000 feet. Do not cut the spikes on this species until they are dry and brittle as they can bloom again and may also form keikis.
Culture: It is a warm to intermediate grower that requires year round moisture. I fertilize them with 1/4 strength fertilizer most of the year and a bit lower strength in winter. Some people grow this mounted, but I have much better luck with it potted, usually in a fine bark mix. Because of the pendant spike habit they are best show when hanging. When it comes in to spike, I put the pot in a basket so the spikes can dangle freely. Some say to grow in very shady conditions, but I find they do well in moderate to moderately bright light.
Capsule parent Aeranthes grandiflora #3432. For reference the plant shown is in a pot about 4" wide and taken when the plant was recently imported.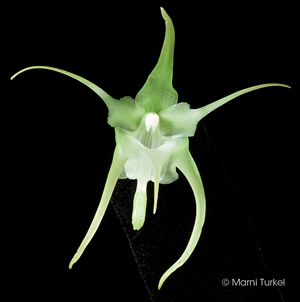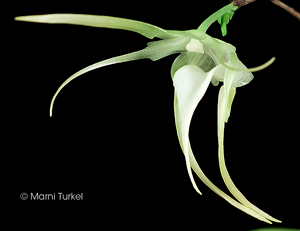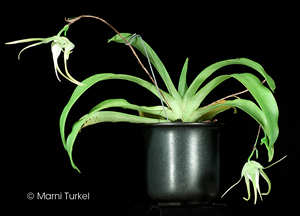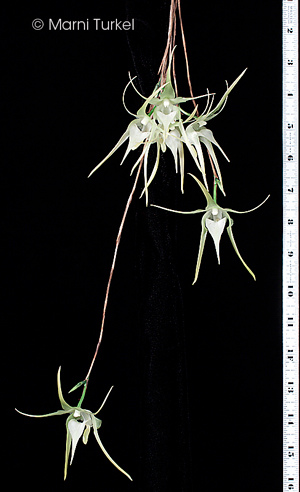 Pollen parent: Aeranthes grandiflora 'CH'