Sold out
Barbosella australis outcross #945 ('Stony Point' x 'Lisa') (approximately 25 seedlings per flask).
The Species: This species is found as an epiphyte in southern Brazil at elevations of about 5000 feet. it grows in human forests on trunks and branches in shady conditions. The flowers last for 2 to 3 weeks, which is quite long for this genus.
Culture: Grow this in cool to cool-intermediate conditions with moderate light, year-round watering with dilute fertilizer. I have always grown this mounted on wood but seedlings have done very well in compots with fine bark.
Capsule Parent: Barbosella australis 'Stony Point'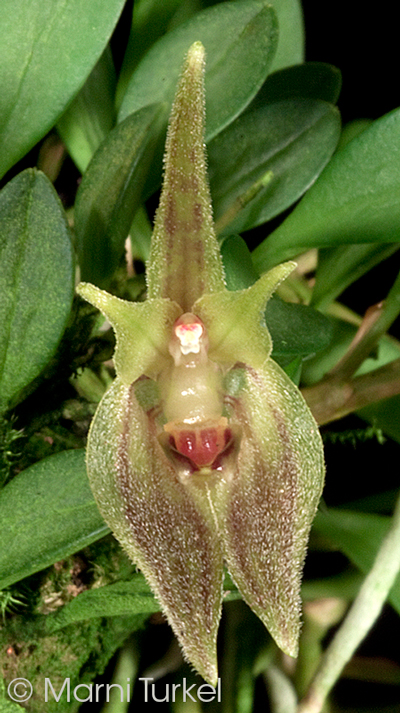 A different clone grown by Ron Parsons that shows the plant habit: