During checkout: select the "Orchid & Flask Orders" payment option.
You will be billed later.
Before you commit to buy, please read About Ordering
In the shopping cart: use your back button to return
Barkeria spectabilis backcross #2404 ('Bob Hoffman' x '0926') (approximately 25 seedlings per flask).
The Species: Long lasting, fragrant flowers can cover the plant. It is from Mexico, Guatemala and El Salvador where it grows at elevations from 4300 to 11,500 ft. It is a decidous species and benefits from a distinct dry season in winter.
Culture: I grow this with warm, wet summers and cool, dry winters. The usual minimum night where it grows now is 45F, but I have grown it with some night temperatures down close to 32F in the winter and it has been fine (it has to be dry). It doesn't need to be this cold during winter, by the dry rest is important.


Capsule Parent: Barkeria spectabilis 'Bob Hoffman' I have been growing this plant since 1982 when it was a small division of a collected plant.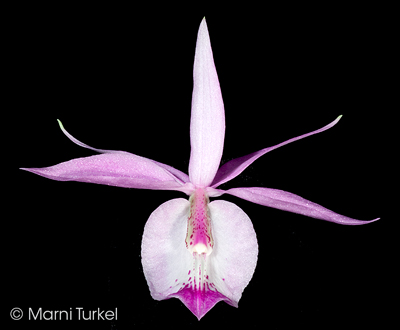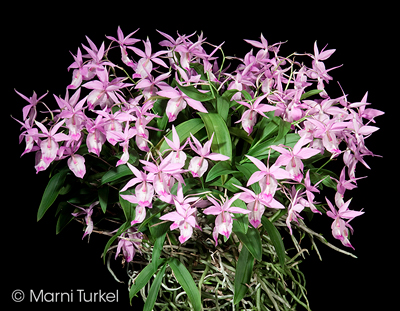 Pollen Parent: Barkeria spectabilis '0926.' This is a plant from a seed grown cross I did years ago using the clone 'Bob Hoffman' as a parent.