Sold Out
Barkeria whartoniana outcross #1049 ('OA' x 'DB') (approximately 25 seedlings per flask).
The Species: This species grows in the state of Oaxaca, Mexico and is a low elevation plant that can grow on cactus. It is suject to high winds and long dry spells in the habitat at the Isthmus of Tehuantepec.
Culture: I've been told by many (and the habitat description agrees) that this needs to be grown warm. But I didn't know that and have always grown it with my other barkerias that get a cool/cold, dry winter. It has done very well over the years and I'm not going to change at this point. It gets some mist and an occassional watering from November through April. It is bright and the night temperatures are about 45F though it is been lower than that without trouble. In the summer it gets daily, heavy water with dilute fertilizer and shadier conditions. I have always grown this mounted on cork. The flowers are very long lasting.
Capsule Parent: Barkeria whartoniana 'OA'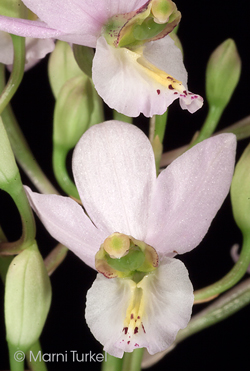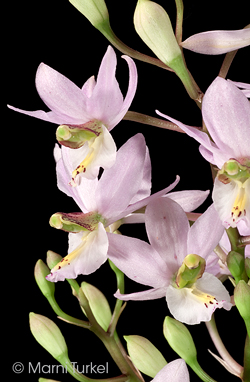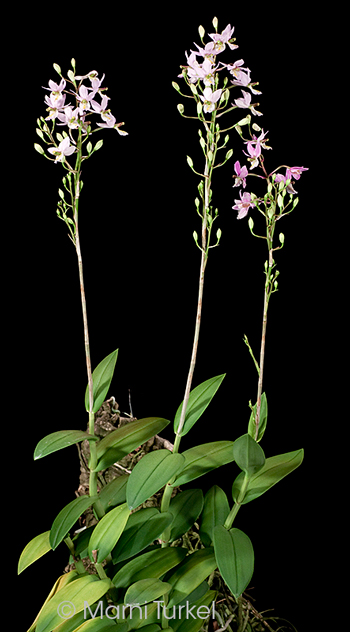 Pollen Parent: Barkeria whartoniana 'DB'