During checkout: select the "Orchid & Flask Orders" payment option.
You will be billed later.
Before you commit to buy, please read About Ordering
In the shopping cart: use your back button to return
Bulbophyllum unitubum outcross #3745 ('4503' x 'Magnifico') (approximately 25 seedlings per flask).
The Species: This is a wonderful species that is not often seen. It is from Iran Jaya and Papua New Guinea where it grows at low elevations. The flowers can be 5" tall, last relatively well and put out multiple flowers per growth in succession.
Culture: This is best grown in intermetiate/warm to hot conditions with year round moisture. It goes down hill when the medium becomes stale or broken down, so best to pay attention to repotting when necessary. I have done well with this in pots while others recommend growing it mounted.
Capsule parent: Bulbophyllum unitubum '4503'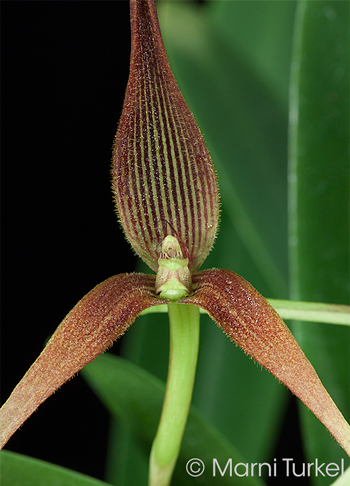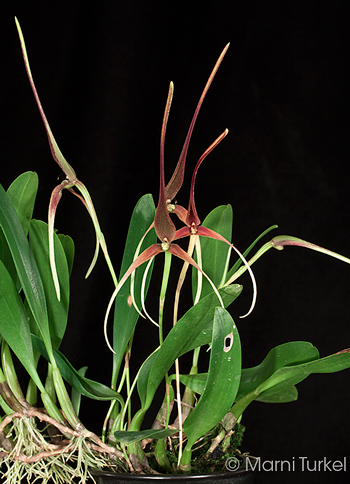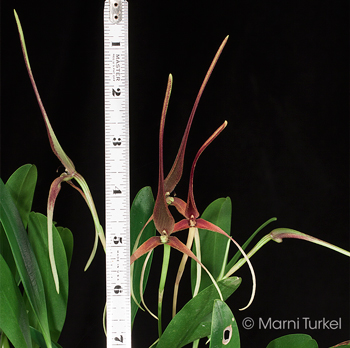 Pollen parent:Bulbophyllum unitubum 'Magnifico'