During checkout: select the "Orchid & Flask Orders" payment option.
You will be billed later.
Before you commit to buy, please read About Ordering
In the shopping cart: use your back button to return
Cattleya bicalhoi coerulea (syn Laelia dayana) outcross #4254 ('4384' x '2900') (approximately 25 seedlings per flask). When the Brazilian Laelia species were moved to Cattleya, a new name had to be made for Laelia dayana. There was already a natural hybrid Cattleya x dayana.
The Species: This Brazilian native is found in the states of Rio de Janeiro and Minas Gerais. They grow at elevations from 2950 to 4250 ft as an epiphyte in bright, indirect light. They are frequently found close to streams and water seepages where humidity is high. It is a small plant between 5 to 7 inches tall. The flowers on this species are usually 1.5 to 2" across. The pollen parent shown in the last image was almost 2.5" natural spread.
Culture: I grow these in my cool greenhouse with 50F winter minimum and summer highs around 75F. Others grow it well in intermediate temperatures. I have always grown it mounted on cork or hardwood with little moisture retentive material at the roots. They get watered almost every day with dilute fertilizer. In the winter they are watered a bit less often, but never go dry for any extended period of time. If you have low humidity, you might need a bit of moss or coco fiber at the roots. If you want to grow them potted, use a relatively small pot with a coarse medium so the roots can dry quickly.
Capsule parent: Cattleya bicalhoi / Laelia dayana coerulea '4384'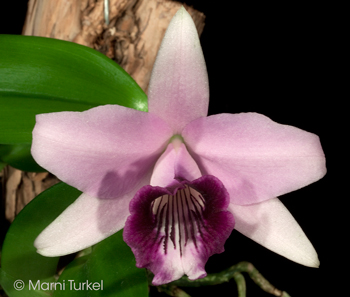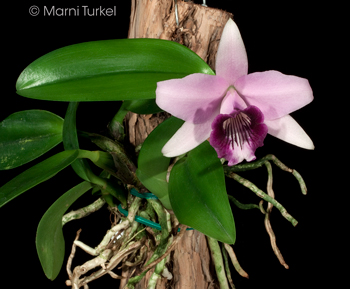 Pollen parent: Cattleya bicalhoi / Laelia dayana coerulea '2900'