Sold out
Cattleya lobata outcross #3594 (approximately 25 seedlings per flask).
The Species: This was formerly known as Laelia lobata. An adaptable Cattleya that can grow warm, intermediate or cool. It is a medium to medium-large Cattleya that puts on a magnificent show in bloom. It grows on the coast in Brazil from Rio do Janeiro to São Paulo.
Culture: This has done very well with 56F minimum nights grown up high in bright light. I have it in a basket in medium/large bark. It is watered every 3 to 5 days and is usually dry for a couple of days between waterings.
Capsule parent: Cattleya lobata 'Stony Point'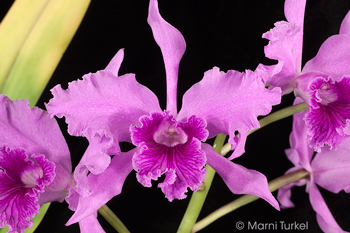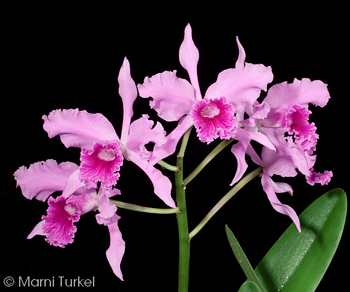 Pollen parent: Cattleya lobata 'Mem. Buck Flitom'