During checkout: select the "Orchid & Flask Orders" payment option.
You will be billed later.
Before you commit to buy, please read About Ordering
In the shopping cart: use your back button to return
Cattleya mooreana outcross #3071 ('Stony Point' x '2125') (approximately 25 seedlings per flask).
The Species: Found in wet forest in central and northeast Peru. Not exactly a compact plant, it is still smaller than most Cattleya species at an average height of 14". It grows at elevations between 1950 and 1800 ft on large branches in moist areas. The capsule parent of this cross is from near Moyobamba which is at the low end of the range of elevation. It was first described in 1988, which is quite recent in Cattleya history. It can have up to 5 flowers per inflorescence, but typically less. The flowers on my original plant are 3.5" tall.

Culture: I grew this plant mounted as I purchased it for a few years. It wasn't until I planted it bark that it really took off. I give it bright light, water all year, intermediate temperature. It would probably be happy warmer. Some clones may tolerate cooler temperature if from high elevations, but I think of it as an intermediate to warm grower.
Capsule parent: Cattleya mooreana 'Stony Point'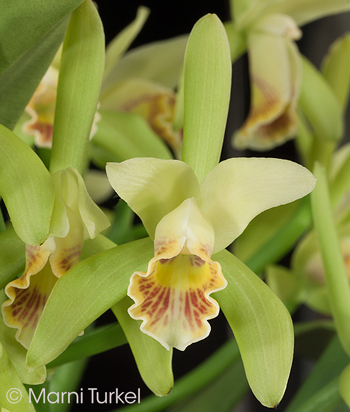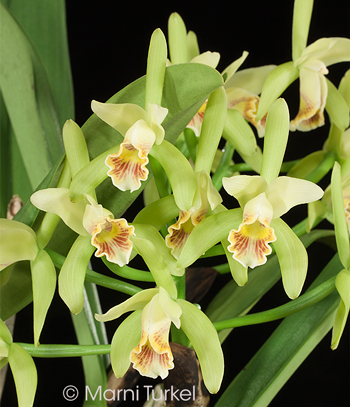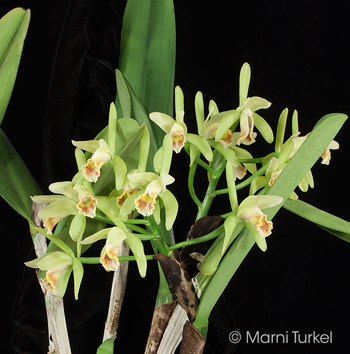 Pollen parent: Cattleya mooreana '2125'