Sold out
Cattleya schilleriana outcross #1441 ('Stony Point' x 'Loch Raven') (approximately 25 seedlings per flask).
The Species: This is a small stature Brazilian species that grows from 800 to 2600 feet elevation with most found in the lower ranges. They grow in areas of high humidity both on mossy rocks and trees. Rainfall is lower in the habitat in the winter months, but the humidity remains relatively high throughout the year.
Culture: This does best in intermediate to warm temperatures in moderate light. Water heavily and fertilize regularly when actively growing and allow the roots to dry quickly. I grow it both potted in medium bark in a net basket and mounted on hardwood.
Capsule Parent: Cattleya schilleriana 'Stony Point' 4.5" tall flower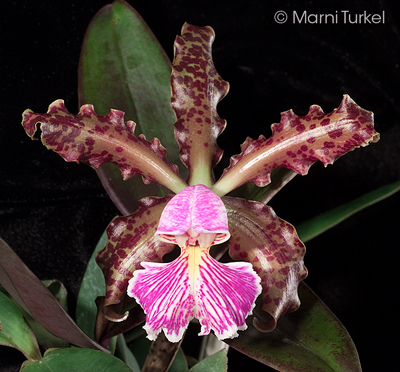 Pollen Parent: Cattleya schilleriana coerulea 'Loch Raven'