Sold out
Cattleya walkeriana coerulea outcross #3139 ('Chouju' x '6046') (approximately 25 seedlings per flask).
The Species: This Brazilian species is known for its compact size and wonderful fragrance. The inflorescence of 1 to 3 flowers emerges from a new growth that never fully developes after blooming.
Culture: I grow it in moderate to moderately bright light in cool and intermediate temperatures. I grow it mounted, but many people do well with it in pots. The roots should dry quickly and avoid stale media.
Capsule parent: Cattleya walkeriana coerulea 'Chouju'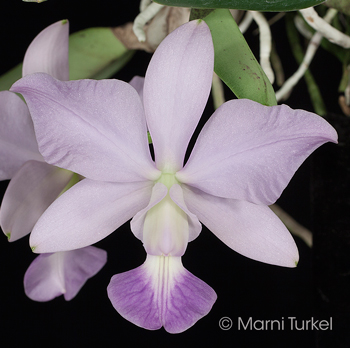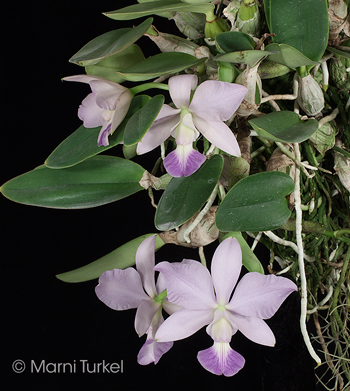 Pollen parent:Cattleya walkeriana coerulea '6046'