Sold out
Cattleya walkeriana coerulea treated outcross #93139 ('Chouju' x '6046') (approximately 25 seedlings per flask). These seedlings have been treated to alter the chromosome count. This does not guarantee that they will be 4N. For more information go to Ploidy.
The Species: This Brazilian species is known for its compact size and wonderful fragrance. The inflorescence of 1 to 3 flowers emerges from a new growth that never fully developes after blooming.
Culture: I grow it in moderate to moderately bright light in cool and intermediate temperatures. I grow it mounted, but many people do well with it in pots. The roots should dry quickly and avoid stale media.
Capsule parent: Cattleya walkeriana coerulea 'Chouju'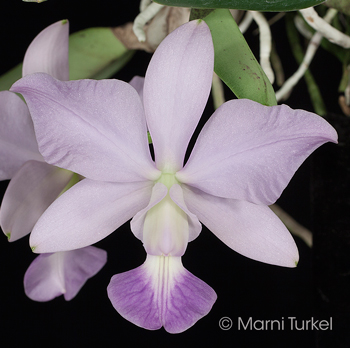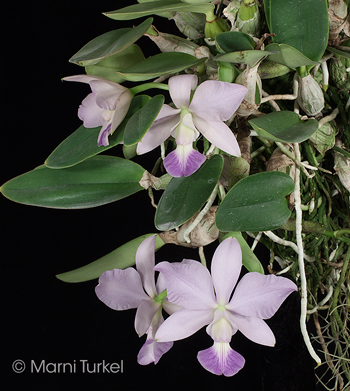 Pollen parent:Cattleya walkeriana coerulea '6046'