Sold out
Chaubardiella pubescens outcross #876 ('Stony Point' x '2103') (approximately 25 seedlings per flask).
The Species: This relative of Kefersteinia is in the Zygopetalinae and is from Columbia where it at elevations between 1000 and 5000 feet. The spikes travel over the surface of the media and then are pendant. The flowers can be over 2" wide, are very long lasting and can have blooms several times per year.
Culture: I have grown this with 50F and 56F minimun night temperatures and year round moisture. Judging from the elevation range, it should do well warmer also. I fertilize them with 1/4 strength fertilizer most of the year and a bit lower strength in winter. It does very well for me potted in a fine bark mix. If conditions are good, it will grow mounted on tree fern where it displays the flowers nicely.
Capsule parent: Chaubardiella pubescens 'Stony Point'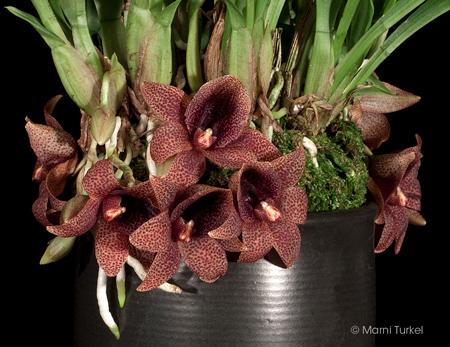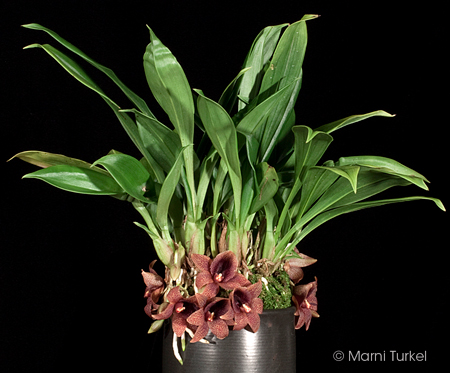 Pollen parent: Chaubardiella pubescens '2103'