Sold out
Chytroglossa aurata outcross #3938 (approximately 25 seedlings per flask).
The Species: This delightful species grows at elevations from 2600 to 3300 ft elevation in the state of São Paulo and Rio de Janeiro. It has a pendant inflorescence with up to 10 of the 1/2" flowers. The flowers last very well.
Culture: I prefer to grow this species mounted so that the pendant spikes can hang free. I find that it does better for me in cool conditions than in intermediate to warm. I give it year round water with dilute fertilizer and grow it in moderate light with good air movement so the roots can dry out quickly.
Capsule parent: Chytroglossa aurata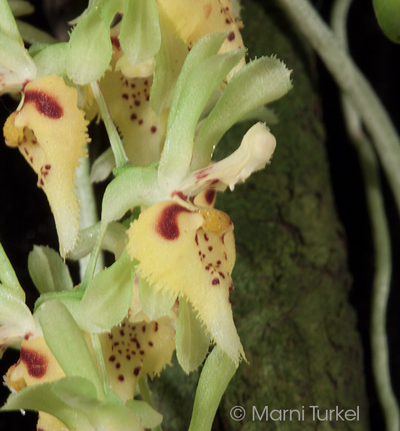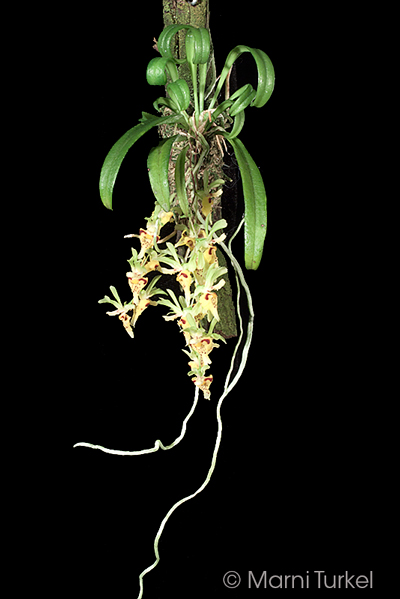 Pollen parent:Chytroglossa aurata 'MT8' This blooming had two spikes interwined.