Sold Out
Comparettia macroplectron #934 outcross ('5143' x '5170') (approximately 25 seedlings per flask).

The Species: Lovely pink flowers are up to 2" wide on a wiry spike so they seem to float in the air. They are delicate-looking, but quite long lasting on an arching spike that can be branched. The species comes from Columbia
Culture: Grow this species in intermediate conditons, year round watering, regular fertilizer and moderate light. The roots should have plenty of air around them and dry quickly. I find it easiest to maintain as a mounted plant where it gets daily water most of the year and is dry within a few hours..
Capsule Parent: Comparettia macroplectron '5143'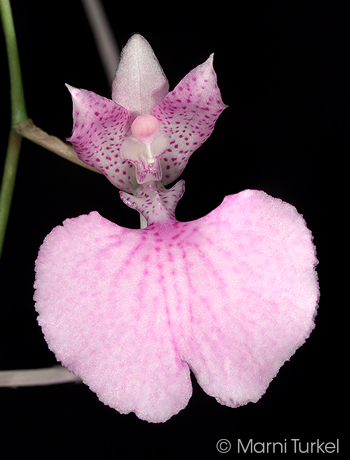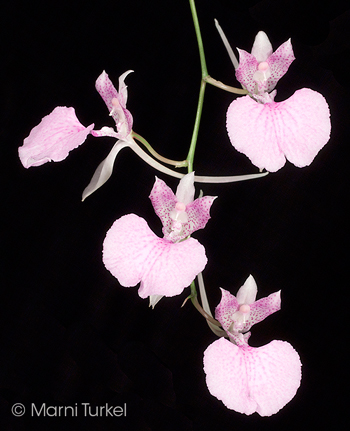 Pollen Parent:Comparettia macroplectron '5170'