Sold out
Cuitlauzina pendula outcross #797 ('J&J' x 'Shin Soon' AM/AOS) (approximately 25 seedlings per flask).
The Species: It comes from Mexico where it is found at elevations from 4900 to 7250 feet. It grows as an epiphyte in well-lit locations. The inflorescence is pendant. This species needs particular attention to dry rest periods, but if you can accommodate that it is a very rewarding species. The flowers are long lasting and fragrant. Most clones will not thrive if watered during the winter months. I've found that the clone 'Shin Soon' (the pollen parent) is the exception to this. I am hoping that the seedlings from this cross will be more tolerant to winter watering the most plants.
Culture: This species likes generous water and moderate fertilizer during late spring through early fall and then a distinct cool, dry period from about October thru April-May. I usually grow mature plants in a bark mix in a basket or pot, but have seen it grown well as a mounted plant. I mist it occassionally during the winter but don't start regular watering until after flowering.
Capsule Parent: Cuitlauzina pendula 'J&J'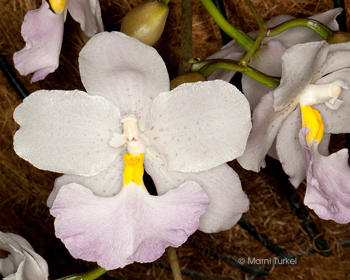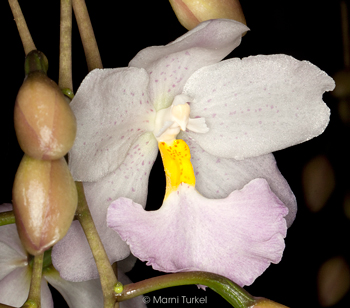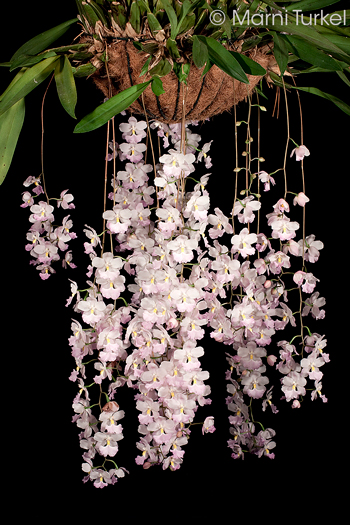 Pollen Parent: Cuitlauzina pendula 'Shin Soon' AM/AOS