Sold out
Cymbidium elegans #419 outcross ('#2294' x '#4864 India08') (approximately 25 seedlings per flask).
The Species: This is from throughout the Himalayas from 5000 to 9250 feet. In nature it grows as an epiphyte or lithophyte near streams. The inflorescence carries 20 to 35 flowers that are lightly scented.
Culture: I grow this in a terrestrial mix in moderate shade in the summer and moderately bright light in the winter. It can be grown intermediate to cold. I now give mine a dry rest in the winter, but have bloomed it successfully with no dry rest. During the growing season it is watered and fertilized most every day. I don't find this any more difficult than any of the other Himalayan Cymbidium species.
Capsule parent: #2294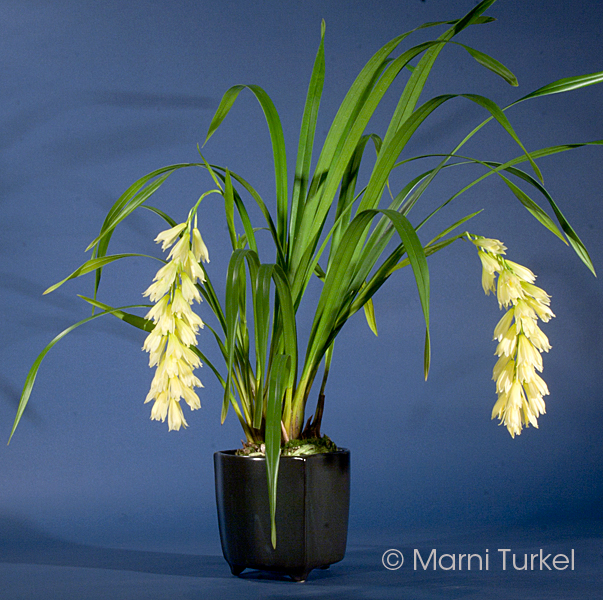 Pollen parent: #4864 India08