Sold out
Cymbidium masterii outcross #324 outcross ('Stony Point' x '#2') (approximately 25 seedlings per flask).
The Species: This plant is from the Himalayas and is found at elevations from 3000 to 8000 feet. In nature it grows as an epiphyte, lithophyte or terrestrial. The inflorescence carries 5 to 15 of the fragrant, 2.5" wide flowers. This species has an unusual growth habit in that it does not form bulbs, but rather continues to grow and bloom from the same growth for many, many years and eventually it will branch. My 25 year old plant still blooms from its original growth.

Culture: I grow this in a terrestrial mix in moderately bright light. It can be grown intermediate to cold. I now give mine a dry rest in the winter, but have bloomed it successfully with no dry rest. During the growing season it is watered and fertilized most every day.
Cymbidium mastersii 'Stony Point'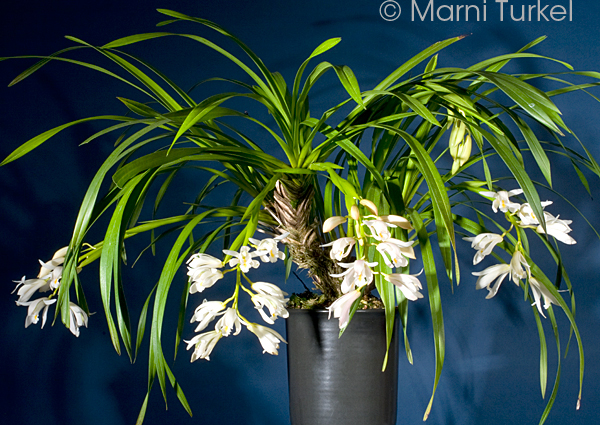 Cymbidium mastersii #2