During checkout: select the "Orchid & Flask Orders" payment option.
You will be billed later.
Before you commit to buy, please read About Ordering
In the shopping cart: use your back button to return
Dendrobium bellatulum dark lip #2294-2296 (approximately 25 seedlings per flask).
The Species: It grows at elevations from 2300 to 7000 feet from northeast India, Thailand, Vietnam and southern China. It is part of the nigro-hirsute (black-haired) group. It is a small plant only a couple of inches tall with a fragrant and long-lasting flower up to 1.5" wide. It can have up to 3 flowers per spike when well grown.
Culture: It is best grown mounted so the roots can dry quickly. Summers are warm with lots of water and somewhat shaded. Winters are cool to cold with a an ocassional misting to keep bulbs from shrivelling. It is from a range of elevations and should do well in a variety of conditions as long as the winter is cooler and drier than summer.

I used several plants with dark lips to produced seed that germinated. Unfortunately, I was slow taking photographs of the flowers at their prime and for the time being can only offer images of the flowers when they were fading.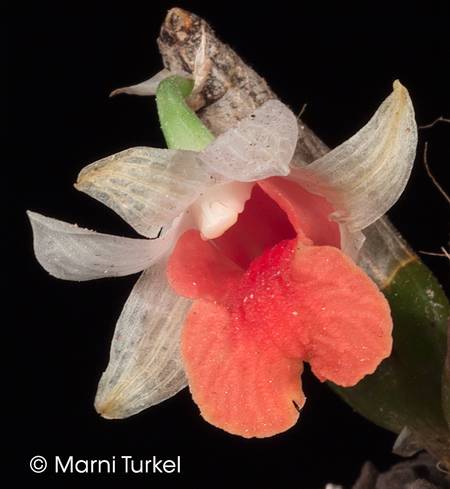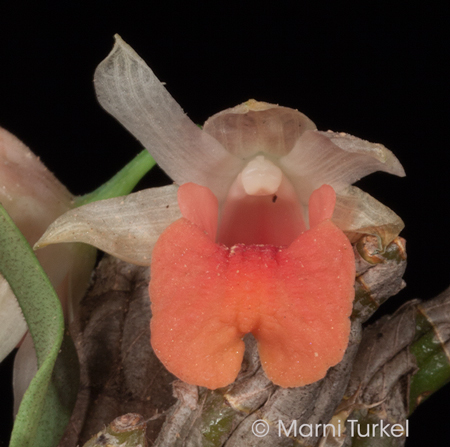 This image shows the standard form of Dendrobium bellatulum.