Sold out
Dendrobium cinnabarinum #1159 outcross ('8026' x '8165') (approximately 25 seedlings per flask).
The Species: It grows in Borno at elevations from 3000 to 6250 feet elevation. It blooms off and on during the year from the older, leafless pseudobulbs. Mature plants are about 24" tall. The flowers on one of the parents are up to 3" and the other is about 2.25" wide.

Culture: I grow this species with 50F minimum nights, but others I know grow it warmer. I fertilize them with 1/4 strength fertilizer most of the year and a bit lower strength in winter. I grow the mature plants in moss, fine bark mix or medium bark. No dry rest is needed.
Pod parent: Dendrobium cinnabarinum '8026'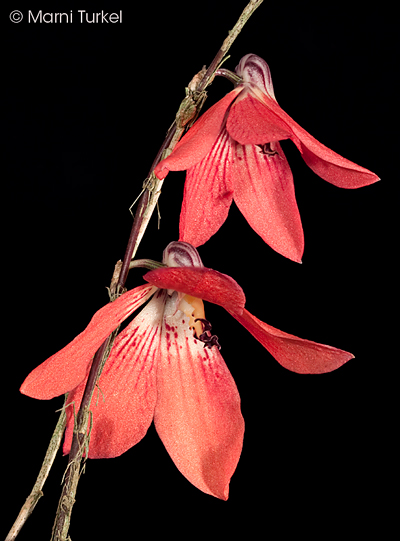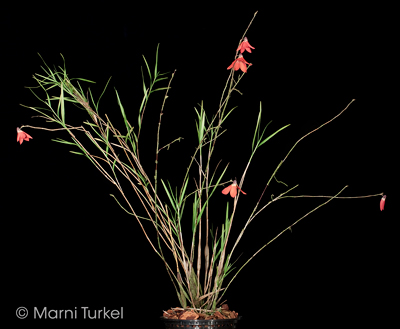 Pollen parent: Dendrobium cinnabarinum '8165'