Sold out
Dendrobium cuthbertsonii #3023 outcross cross ('yellow 8/15' x '2862') (approximately 25 seedlings per flask). The cross these seedlings come from produce a lot of reds, oranges and bicolors as well as these pinks.
The Species: The flowers of this rewarding species can appear at any time of year and can last up to 9 months. It comes from Papua New Guinea where it grows from 2300 ft to 11,500 ft elevation. It is a compact and upright grower.
Culture: I grow this species with nights in the low 50's, even moisture, regular fertilizer and moderately bright light. Like most plants from New Guinea, good water quality is essential. I use 1/4 strength fertilizer at almost every watering with less in winter. I grow this plant potted in fine bark mix or sphagnum moss. It also does well mounted if you can maintain good humidity and water daily for most of the year.

Capsule Parent: Dendrobium cuthbertsonii 'yellow 8/15'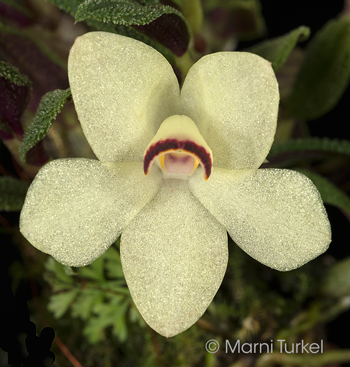 .

Pollen Parent: Dendrobium cuthbertsonii '2862'