Sold Out
Dendrobium cyanocentrum outcross #858 ('White' x 'Blue')
The Species: This is a New Guinea endemic that comes from elevations between 330 to 4300 feet elevation. The flowers are about 1/2" wide and long lasting.
Culture: This species does well for me mounted on cork in intermediate conditions. Good quality water with dilute fertilizer so that it doesn't stay dry for long. Good humidity and moderate light. I have seen it grown very well in warmer conditions also.
Capsule Parent: Dendrobium cyanocentrum 'White'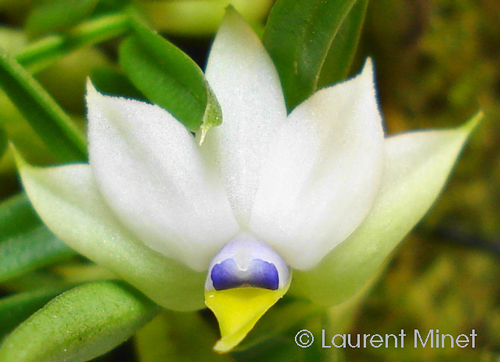 Pollen Parent Dendrobium cyanocentrum 'Blue'
: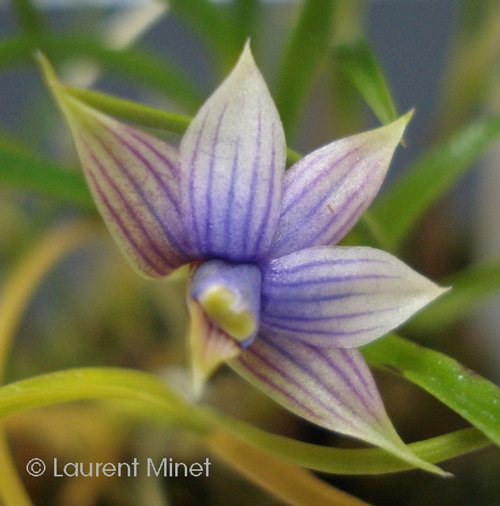 These are a couple of images of my clone of the blue D cyanocentrum to give you a sense of the plant form.