Sold out
Dendrobium infundibulum outcross #772 ('Carnation' x 'Best') (approximately 25 seedlings per flask).
The Species: Though the flowers look delicate, they are very long-lasting, fragrant and can be up to 5" wide. It grows in the Himalayas from northeast India through the mountains in China. It occurs at a wide range of elevations from 600 to 7600 feet and will grow in a variety of temperatures that may depend on the elevation it comes from. These particular plants are from India.
Culture: This comes from a monsoon climate and does best with warm, wet, shady summers and cooler, drier, brighter summers. I have done best with it potted in a bark mix.
Capsule parent: Dendrobium infundibulum 'Carnation'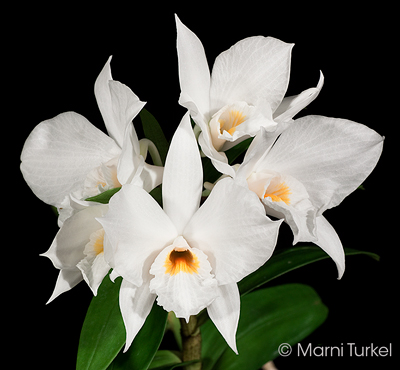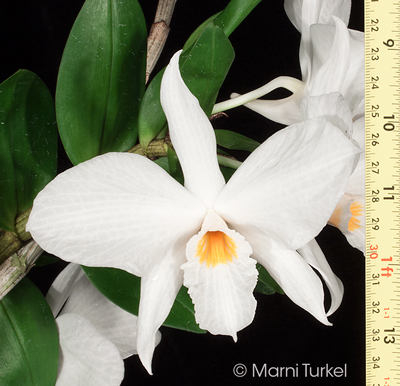 Pollen parent: Dendrobium infundibulum 'Best'