During checkout: select the "Orchid & Flask Orders" payment option.
When this item has a price and becomes available for order
you can decide if you want to commit to buy it.

Dendrobium olivaceum outcross #922 ('4907' x 3798') (approximately 25 seedlings per flask).
The Species: This species comes from Borneo at alevations between 3000 and 6600 ft. The non-resupinate (upside down) flowers are about 2" wide, long-lasting and fragrant. The bloom at various times of the year. It is a slow growing species.
Culture: The plant is described as spreading to pendant but I have always grown it upright in a pot with fine or medium bark. The plant in the last image is growing in a 3.25" pot. It gets moderate to moderately bright light with year round water and dilute fertilizer at every watering.
Capsule Parent: Dendrobium olivaceum '4907'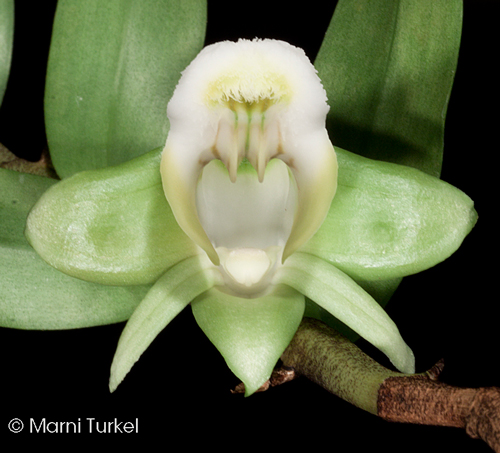 Pollen Parent: Dendrobium olivaceum '3798
'