During checkout: select the "Orchid & Flask Orders" payment option.
When this item has a price and becomes available for order
you can decide if you want to commit to buy it.
In the shopping cart: use your back button to return
Dendrobium (Diplocaulobium) regale #4574 ('DC' x 'Tropical Exotique') (approximately 25 seedlings per flask).
The Species: An uncommon and very showy species that used to be a Diplocaulobium and is now back to Dendrobium. This flowers last 3 days, which is a lifetime in the Diplocaulobium world. It blooms multiple times per year with flowers that are 2.5" wide and 1 or 2 flowers per inflorescence. For me the plants reach about 18" but can get taller. It grows in northern Papua New Guinea as an epiphyte at elevations around 3950 to 4250 feet though some reports show it coming from as high as 7500 feet.
Culture: I grow this in an intermediate greenhouse that is 56F to 80F degrees. It is watered year round with dilute fertilizer and potted in a fine bark mix. I have grown it well in a warm conditions (65F minimum nights) but it didn't bloom until I moved the plant back into intermediate conditions. Water dilute fertilizer year round. The plants approach dryness but do not dry for any significant period of time.
Capsule Parent:Dendrobium (Diplocaulobium) regale 'DC'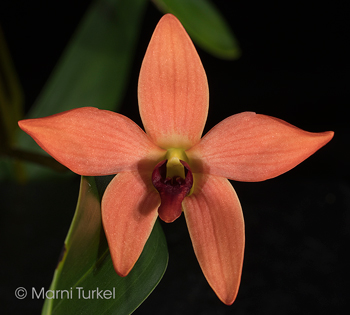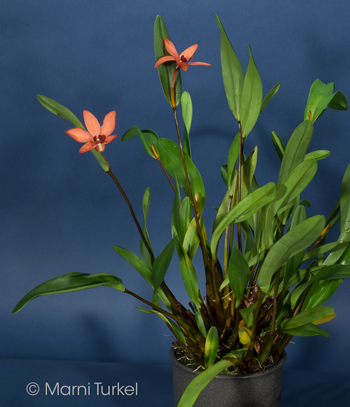 Pollen Parent:Dendrobium (Diplocaulobium) regale 'Tropical Exotique'