Sold Out

Dendrobium (Dockrillia) teretifolium #1018 outcross ('Stony Point' x 'Judy'') (approximately 25 seedlings per flask).
The Species: An Austrailian native with terete leaves and a pendant habit. The foliage alone is a good reason for growing the plant, but when it is in bloom a large plant is a sight to see. This is almost impossible to get to root from division so seedlings are the best alternative.
Culture: I have grown this plant for about 20 years, always as a mounted plant. I prefer it on cork or a hardwood that will hold up well.
Capsule parent Dendrobium (Dockrillia) teretifolium 'Stony Point'. The specimen plant is over 6 feet tall.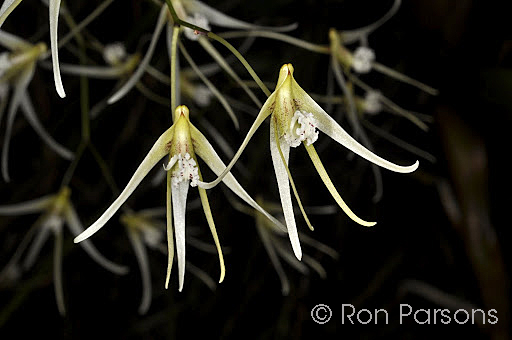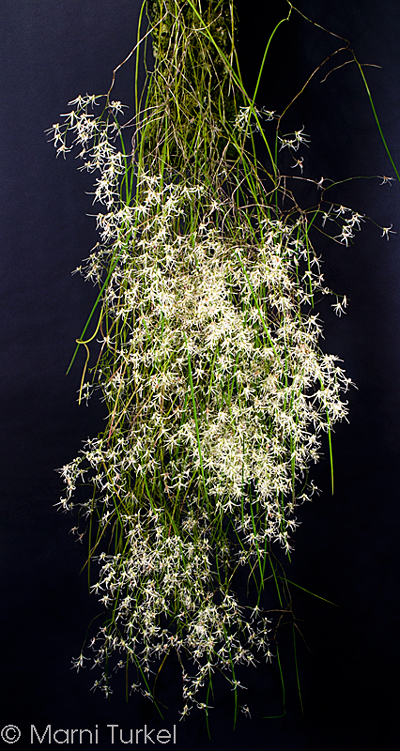 Pollen parent: I don't have images of the pollen parent but I am confident that it is D. teretifolium and not the very similar species D. fairfaxii.