Sold out
Dendrobium (Dockrillia) teretifolium #4499 outcross ('Stony Point' x 'Tom') (approximately 25 seedlings per flask).
The Species: An Austrailian native with terete leaves and a pendant habit. The foliage alone is a good reason for growing the plant, but when it is in bloom a large plant is a sight to see. This is almost impossible to get to root from division so seedlings are the best alternative.
Culture: I have grown this plant for many years, always as a mounted plant. I prefer it on cork or a hardwood that will hold up well. It can take extremes of temperatures, for the 30's in the winter to the 90's in the summer. Water it regularly during from spring to fall and a little less often in the winter.
Capsule parent Dendrobium (Dockrillia) teretifolium 'Stony Point'. The specimen plant is over 6 feet tall.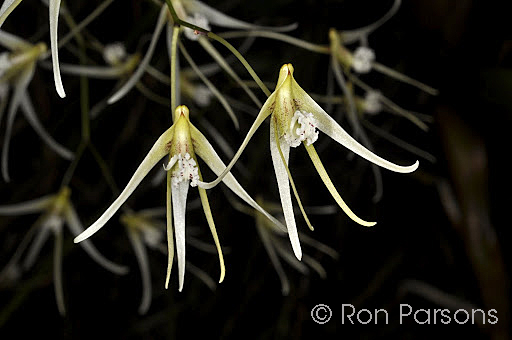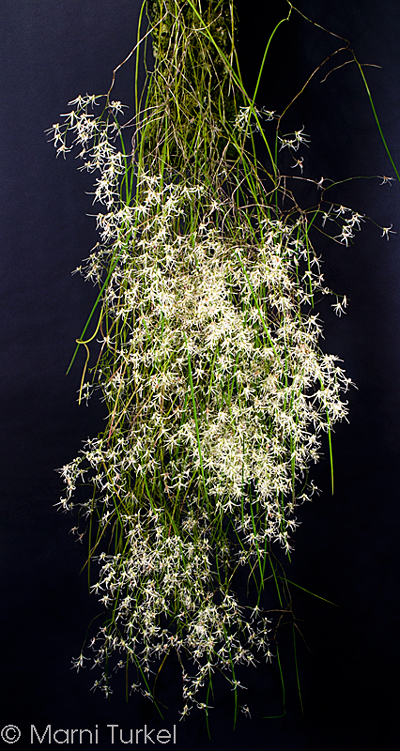 Pollen parent: I don't have images of the pollen parent.