Sold Out
Dendrobium trinervium outcross #996 ('5720' x '5714') (approximately 25 seedlings per flask).
The Species: This is a low elevation species from Thailand and Malaysia. The flowers last quite well and it blooms over a long period of time.
Culture: Recommended daytime temperatures in the mid 80's and night time temperatures in the mid 60's. Though this is considered a warm grower, it has done well for me in intermediate conditions. It is watered year round and grown in moderately bright light.
Capsule Parent: Dendrobium trinervium '5720'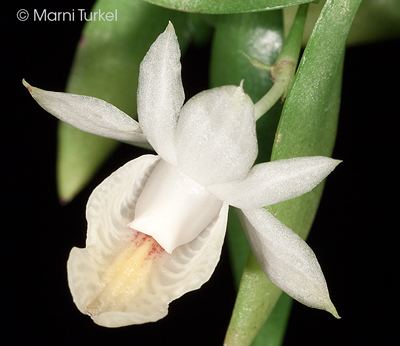 Pollen Parent: Dendrobium trinervium '5714'