Sold out
Diploprora truncata outcross #4621 ('4616' x '4914') (approximately 25 seedlings per flask).
The Species: This is a small, monopodial species that grows from India to northern Thailand. It occurs at elevations from 4000 to 5600 ft. The long lasting, 5/8" flowers open successively with 5 to 7 flowers on an inflorescence.
Culture: This is best grown mounted to accomodate the pendant inflorescence. I think that it benefits from quick drying at the roots. It is listed as warm to cool growing. I have grown it in intermediate conditions, but find that it does better for me when grown cool. I treat it like the high elevation, cool growing Phalaenopsis species so it gets a drier winter with some misting and grows in moderate light. During the growing season it is watered daily and dry before the next day.
Pollen parent: Diploprora truncata '4914'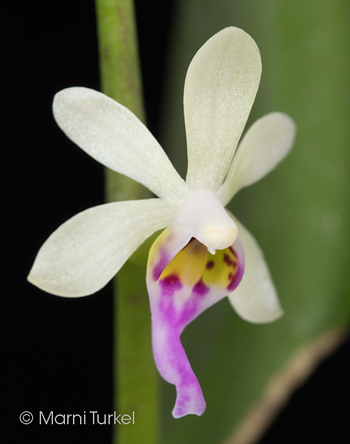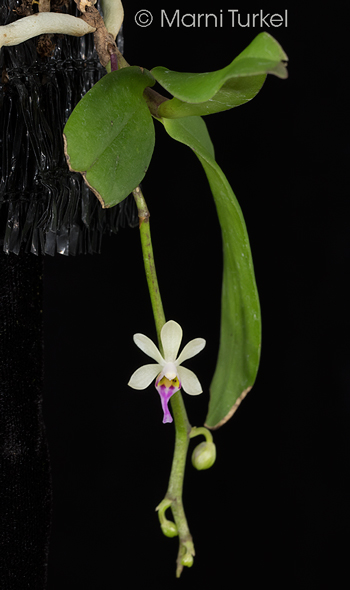 Diploprora truncata, an unrelated plant that shows more of the presentation.