Sold out
Eria pannea outcross #1074 ('#2' x 'Alison') (approximately 25 seedlings per flask).
The Species: This an interesting and under-appreciated species and is my favorite Eria. It is a creeping plant with an 1" or so between growths. The growths are up to 6" long with up to 4 terete leaves with very interesting foliage, rich yellow flowers with a wonderful citrus fragrance that can fill any space. The backs of the flowers are covered with white hairs and are produced on an inflorescense with up to 3 or 4 flowers. It is widespread from the eastern Himalayas through China and in to Borneo and Sumatra where it grows at elevations up to 4300 ft.
Culture: I have grown this both potted and mounted. It has survived with 50°F minimum nights, but has done much better with 56°F minimums and should do well with intermediate to warm intermediate conditions. It may benefit from a lessening of water in the winter, but I have not personally tried this.
Capsule Parent: Eria pannea '#2'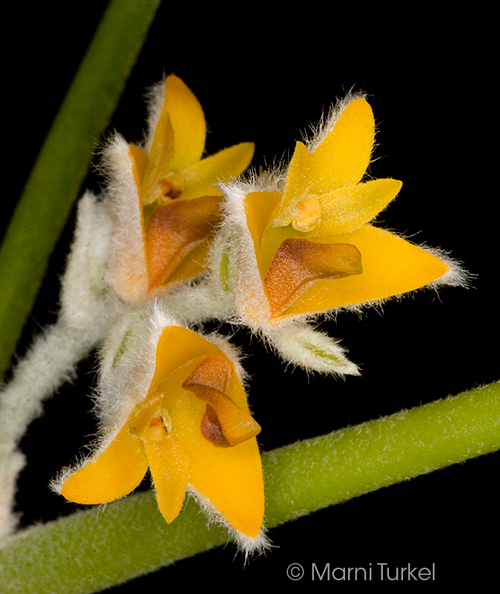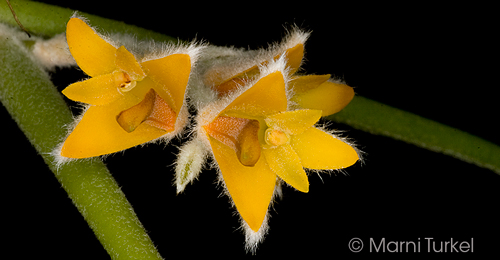 Pollen Parent: Eria pannea 'Alison
'