Sold Out
Eria rhomboidalis outcross #679 ('#1' x '#2') (approximately 25 seedlings per flask).
The Species: A miniature species from China where it grows at elevations from 1650 to 5300 ft.
Culture: I have grown this mounted in intermediate conditions with moderately bright light. The flowers are about 3/4" wide and last well.
Capsule Parent
: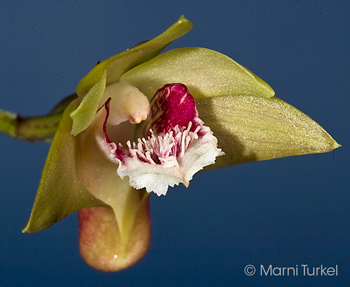 Pollen Parent: