Sold out
Gastrochilus japonicus outcross #1991 ('6867' x '6938') (approximately 25 seedlings per flask).
The Species: This epiphytic species is found in Japan, Hong Kong and Taiwan and elevations from 660 to 6600 feet. It grows in semi shade. It is a compact, pendant plant that does best mounted so the flowers can be seen from below. An inflorescence will have 4 to 7 flowers that are fragrant. Several inflorescence can be produced at the same time to give a large cluster of flowers.
Culture: I have grown this well in cool and intermediate conditions. I give it year-round water with dilute fertilizer. In its habitat rainfall is heavy spring through fal with less rain during the winter months. it has done well mounted uncork bark and allowed to approach dryness overnight before being watered the next day.
Capsule parent: Gastrochilus japonicus #6867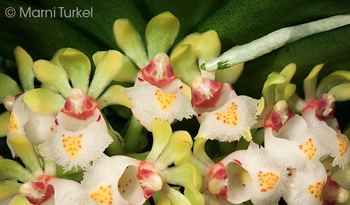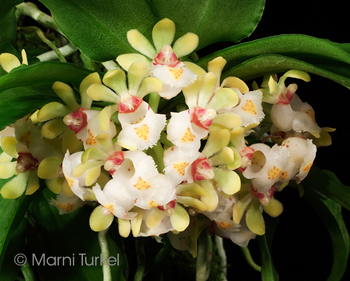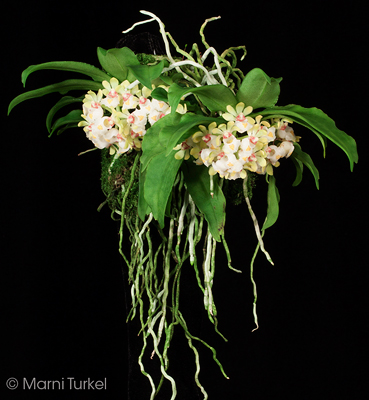 Pollen parent: Gastrochilus japonicus 6938