During checkout: select the "Orchid & Flask Orders" payment option.
You will be billed later.
Before you commit to buy, please read About Ordering
In the shopping cart: use your back button to return
Houlletia tigrina x self #3539 (approximately 25 seedlings per flask).
The Species: This is species is not widely available and is rarely seen in collections. It is found in Central America and northern South America at elevations from 2650 to 7250 ft as an epiphyte or as a terrestrial on steep embankments. The pendant inflorescence has 2 to 4 of the 2.5" flowers.
Culture: Grow in moderate light with good air movement. It has done well for me in intermediate conditions. In nature there is less rain from February through April. I do not give it a "dry rest", but do try to reduce water a bit in late winter and early spring. I grow this in a net pot in sphagnum moss with daily water during the warmer months and a bit less frequent in the winter and early spring.
Capsule parent: Houlletia tigrina '7849'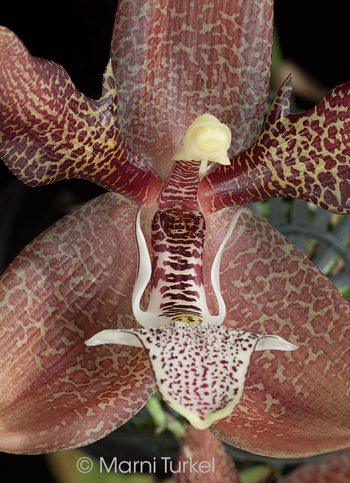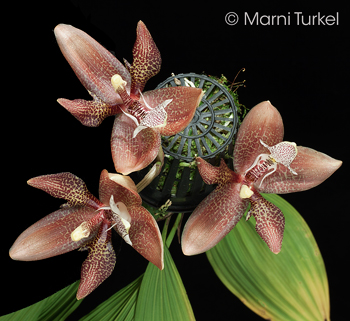 Another clone of Houlletia tigrina that shows the plant habit.