Sold out
Lycaste Gratrixiae #742 (macrophylla 'Machu Picchu'' HCC/AOS x brevispatha '1727') (approximately 25 seedlings per flask).
The Hybrid: I made this hybrid for fun without checking to see if it had already been made. It had been made, but I haven't been able to find any images so it will still be a surprise. Both parents are small stature species so I am expecting a compact free-flowering plant.
Culture:
Capsule Parent: Lycaste macrophylla 'Machu Picchu'' HCC/AOS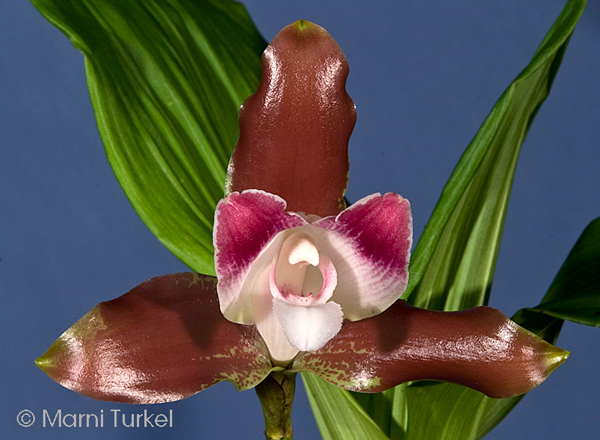 Pollen Parent: Lycaste brevispatha '1727' The next image is a close-up of this clone. The 2nd image shows the potential for heavy flowering with 9 spikes from 1 pseudobulb on a small plant, again this same clone.