Sold out
Laelia speciosa outcross #1112 ('8945' x '1986') (approximately 25 seedlings per flask).
The Species: A rarely seen species from Mexico that grows at elevations from 4650 to 8000 feet. This is a small plant with a spectacular large, fragrant flower. It has some very particular cultural requirements that must be met for it to thrive.
Culture: Laelia speciosa has a very short summer growing season and a long dry period. I grow it quite dry and cool from September to May or June. Then it gets daily water and sometimes twice a day to plump up the new growths.
Capsule Parent:Laelia speciosa '8945'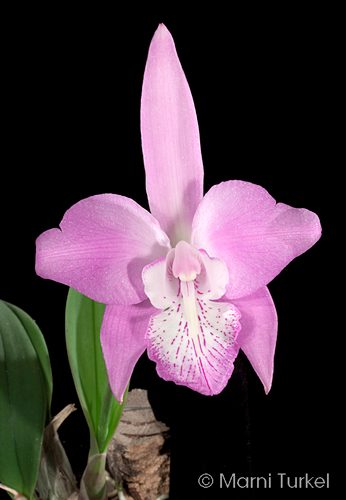 Pollen Parent:Laelia speciosa 'Stony Point'