During checkout: select the "Orchid & Flask Orders" payment option.
You will be billed later.
Before you commit to buy, please read About Ordering
In the shopping cart: use your back button to return
Leptotes tenuis #4523 ('4371' x 'Ron') (approximately 25 seedlings per flask).
The Species: Leptotes tenuis comes from humid mountains of southeastern Brazi where it is found at elevations between 2310 and 3300 ft. It is a small plant with terete leaves up to 2.5" tall and flowers about 0.6" wide.
Culture: This is a cool to intermediate grower. It has done well for me mounted where the roots can dry quickly. I grow it in moderately bright light with year round water and dilute fertilizer. In the habitat rain is moderate to heavy year round with a slight lessening in rainfall during the winter. I have not given this a significant dry rest and it grows well. If it will be grown potted, use a relatively small pot and a well-drained medium.
Capsule parent: Leptotes tenuis '4371'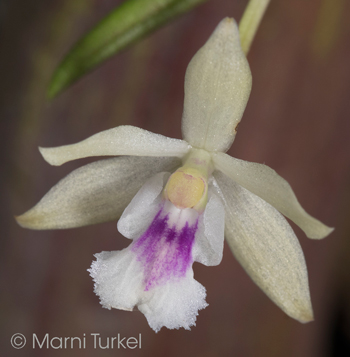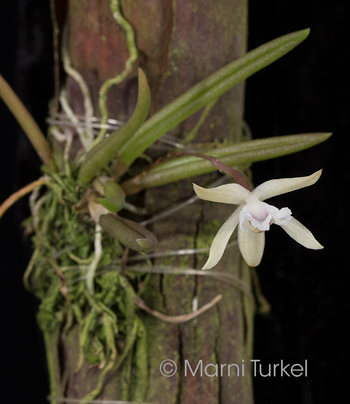 Pollen parent: Leptotes tenuis 'Ron'