Sold Out
Lueddemannia pescatorei outcross #832 ('Socrates' x 'DN') (approximately 25 seedlings per flask).
The Species: This relative of stanhopea is from Venezuela, Colombia Ecuador and Peru and has an impressively long spike and lasts a lot longer than most in this group. It also has a wonderful spicey smell. The 3rd plant image shows it growing in a 5" basket.
Culture: The spike is pendant and long, so best to grow it in a basket or net pot. I find it does best if not overpotted. I water it year round with dilute fertilizer allowing it to approach dryness between waterings. Give it moderate to moderately bright light. I grow it in intermediate conditions with year round water. I think it might be better with warmer conditions.
Capsule Parent: Lueddemannia pescatorei 'Socrates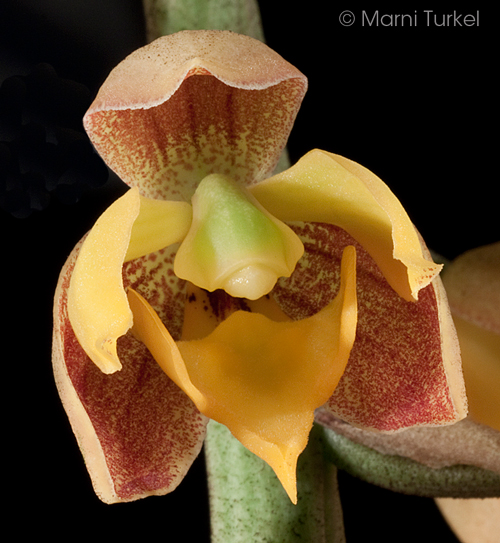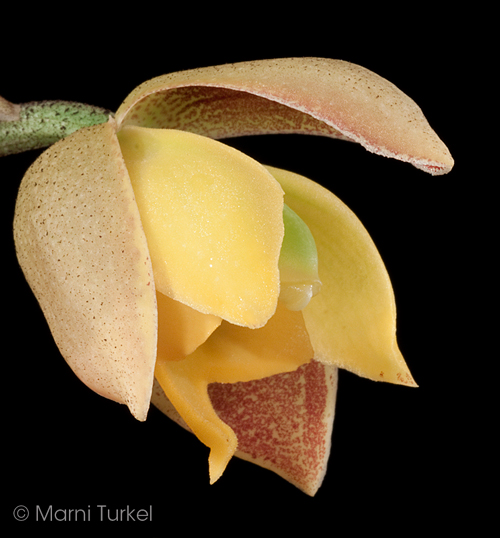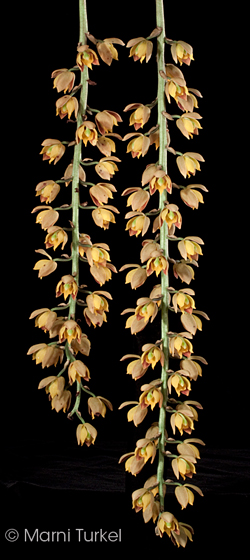 Pollen Parent: Lueddemannia pescatorei 'DN'