Sold out
Masdevallia constricta outcross #3282 ('4307' x '4299') (approximately 25 seedlings per flask).
The Species: A miniature species from Ecuador and Peru where it is found at elevations from 4000 to 6000 ft. The flower is 3" tall from tip to tip
Culture: Some people do very well with this species in cool and intermediate conditions. When I grew it years ago, it was fine in cool conditions. Recently, I've only had success in warm conditions. It may well have something to do with where the more recent plants came from. Both of the parents of this cross are from northern Peru. Grow it in moderate light with regular dilute fertilizer. Keep it moist but not soggy. It can be grown potted or mounted.
Capsule Parent: Masdevallia constricta '4307'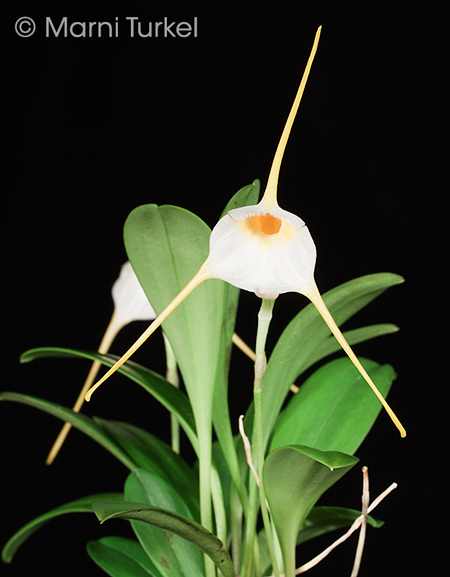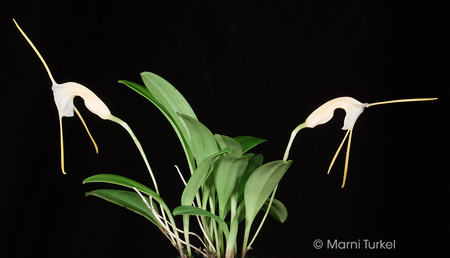 Pollen Parent: Masdevallia constricta '4299'