Sold out
Masdevallia welischii outcross #1430 ('1963' x 'Jacob') (approximately 25 seedlings per flask).
The Species: This striking species grows in Peru at close to 10,000 feet. The flowers are held above the beautiful dark green foliage and are a striking, waxy orange with purple hairs on the upper part. The two parents of this outcross show the range from quite round to the more typical longer shape.
Culture: I grow this species in moderate light and never let it completely dry out. It gets dilute fertilizer at every watering. Because it is a high elevation plant it does best with cool nights. Where it grows the best for me it is 50° F minimum in the winter and mid-50s minimum in the summer. These summer days reach 85 to 90° once or twice a week in the summer. As with many cool growers, it is the night temperature that determines how well they grow.
Capsule Parent: Masdevallia welischii '1963'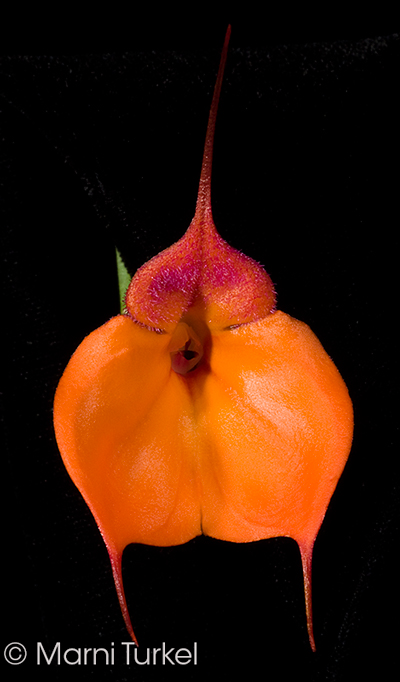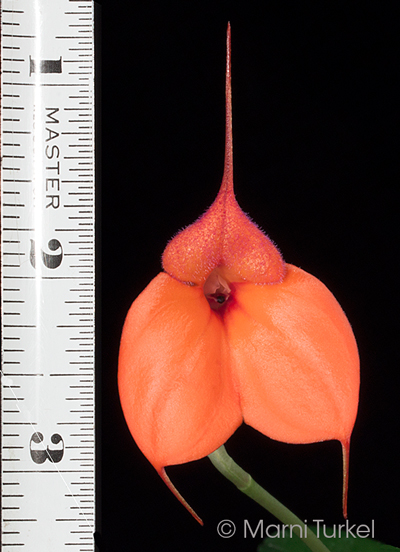 Pollen Parent: Masdevallia welischii 'Jacob'