Sold out
Mormodes andicola outcross #4077 ('1843' x '8089') (approximately 25 seedlings per flask).
The Species: The flowers are never symmetrical, but weirdly twisted to guide the pollinator into just the right spot to pollinate. When the anther cap at the end of the column is touched, the pollinia are ejected and stick to whatever is there. Across the widest point on the flower it measures about 3". This species grows in Bolivia and Peru at elevations from 2800 to 3100 ft. Some Mormodes species can be quite tricky to grow, but I find this one to be quite adaptable and one of the easiest to grow and bloom.

Culture: I have always grown this in intermediate and expect it to do well in warm temperatures also. In the habitat there is a lessening of rain in the winter months, but it is not a hard dry rest. Water with dilute fertilizer and give moderate light. I grow them potted in a fine bark mix. I have had no luck growing them mounted.
Capsule parent: Mormodes andicola '1843'. The 3rd image shows a much darker flower, but it is this same clone on a different blooming.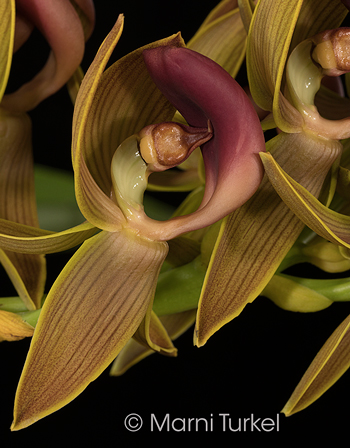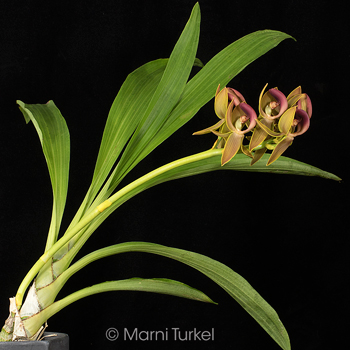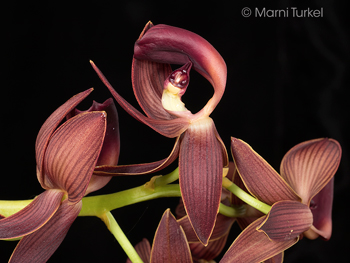 Pollen parent: Mormodes andicola '8089'