Sold Out
Neocogniauxia monophylla outcross #509 ('4165' x '4172') (approximately 25 seedlings per flask).
The Species: This comes from Jamaica at elevations from 3300 to 5300 feet in cool, moist forests. The flowers on my plants have been between 1 to 1.5" across.
Culture: I grow it with the same conditions as I give to pleurothallids in cool-intermediate temperatures. This includes even moisture year round, good quality water with dilute fertilizer, and moderate to moderately bright light. I have done best with it mounted and caution to remount it before the mount deteriorates.
Capsule Parent: Neocogniauxia monophylla '4165':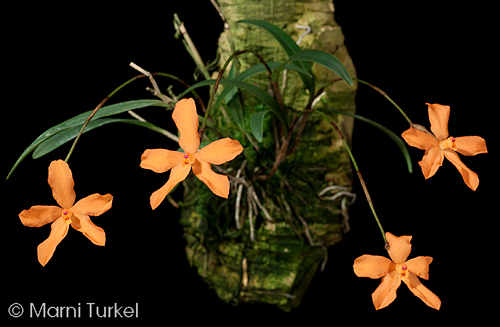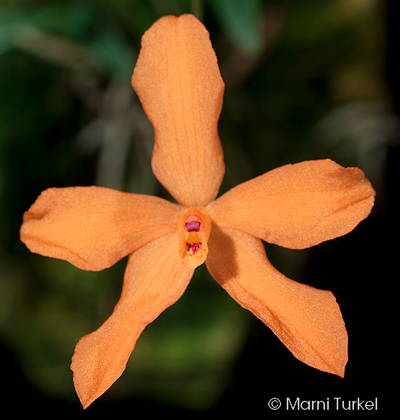 Pollen Parent Neocogniauxia monophylla '4172'