Sold Out
Odontoglossum harryanum outcross #841 ('Stony Point' x 'SB') (approximately 25 seedlings per flask).
The Species: This species is also known as Oncidium harryanum and is found in Columbia at elevations from 2300 to 7600 feet. The flowers are long-lasting, about 4 inches tall and fragrant. The spike can have up to 12 flowers and is held above the arching foliage. It is a compact, medium-sized plant. This cross was made with two select parents.
Culture: I have always grown Odontoglossum harryanum in cool or cool-intermediate conditions but it may do well in intermediate conditions also. It gets year-round water with quarter strength fertilizer and grows in moderate to moderately bright light. I have always grown it potted in a fine bark mix.
Capsule parent: Odontoglossum harryanum 'Stony Point'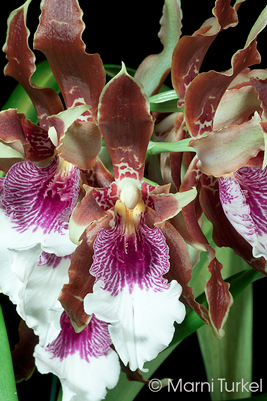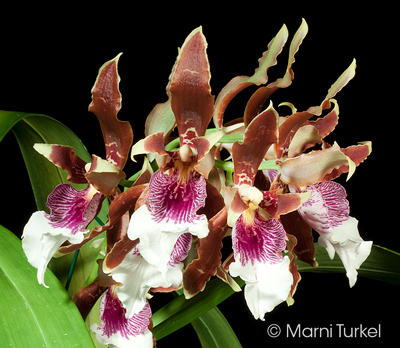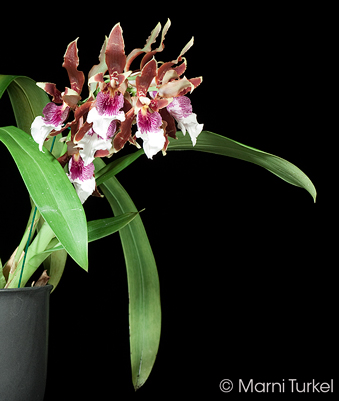 Pollen parent: Odontoglossum harryanum 'SB'