Sold out
Oncidium zappii outcross #1379 ('6506' x '6617') (approximately 25 seedlings per flask).
The Species: This is small species is found in southern Brazil and Paraguay where it grows at elevations from 1650 to 6000 ft elevation. The rich, dark mahogany colored flowers can be up to 2" and may be on a branched spike with as many as 15 flowers. The plant is small, well under 12 " and has a climbing habit.
Culture: I have grown this in cool-intermediatl conditions in a pot with a bark mix with a cork or treefern totem behind it to accomodate the slightly climbing habit. It has also done well in intermediate and warm conditions, both mounted and potted.
Capsule parent: Oncidium zappii '6506'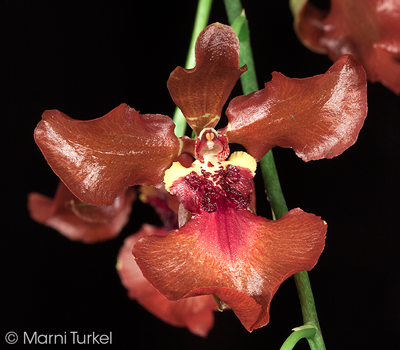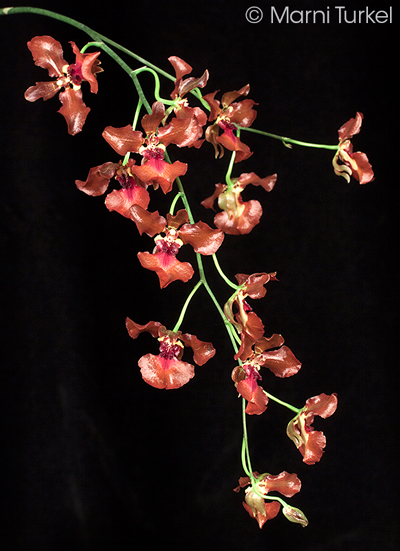 Pollen parent:Oncidium zappii '6617'